and WE SAW MICHAEL BUBLÉ.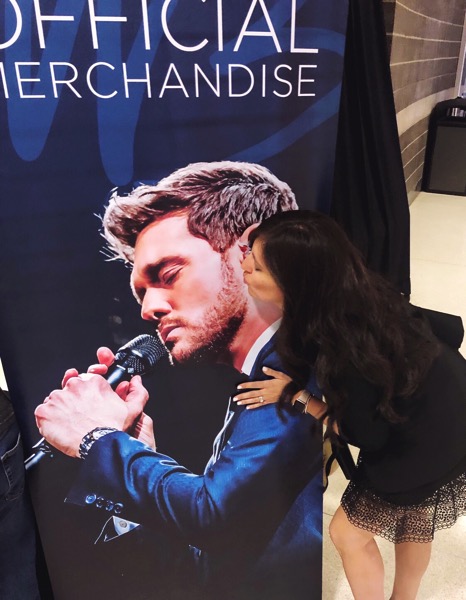 (I'm not even going to hide my creeper status. And don't worry, my mouth didn't actually touch the poster.)
Hi friends! How's the morning going? I'm just getting back from a whirlwind trip to Phoenix for the Beautycounter LEAD conference… and to see Michael Bublé, my favorite ever.
I got into Phoenix on Thursday morning, and met up with Arsy and Tina at the adorable Airbnb where we'd be staying. It was my first Airbnb experience and I was beyond impressed with the whole thing.
Check out the cuteness!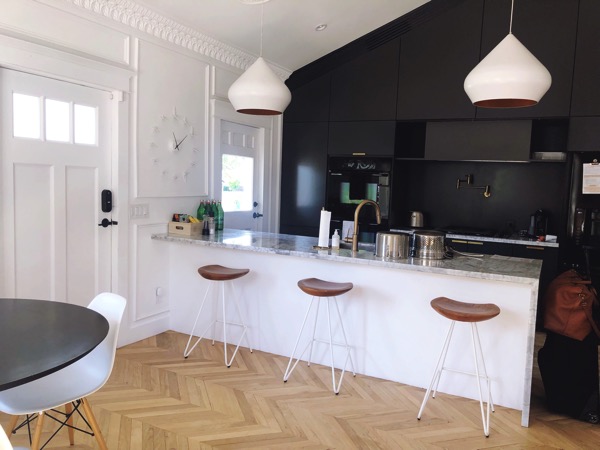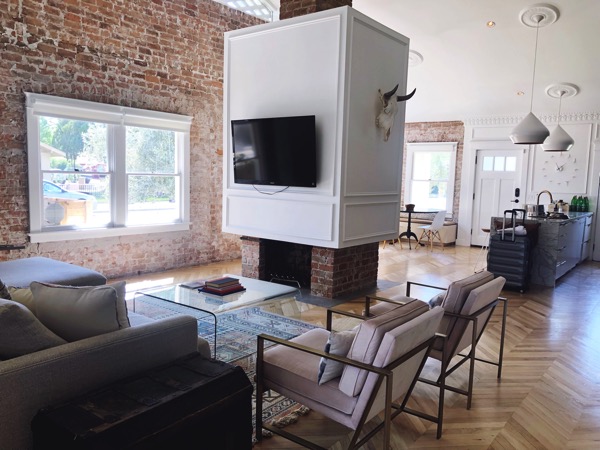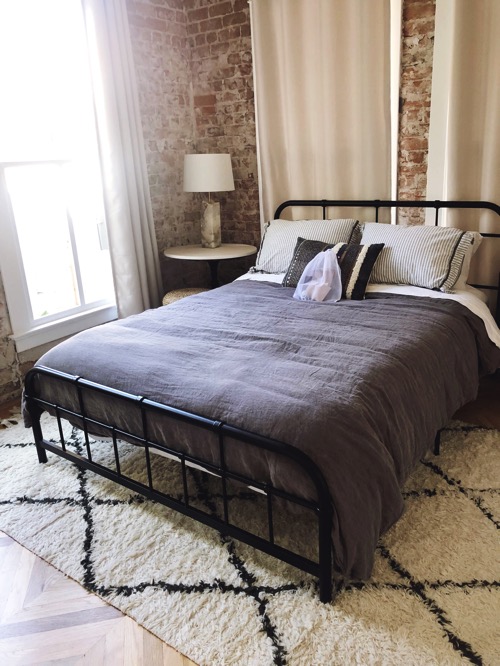 It was in a neighborhood filled with unique older houses, and they completely gutted and redid the interior. The wood floors and tiling in the bathroom were gorgeous, along with exposed brick, modern art, and unique touches (like the book selection in each bedroom).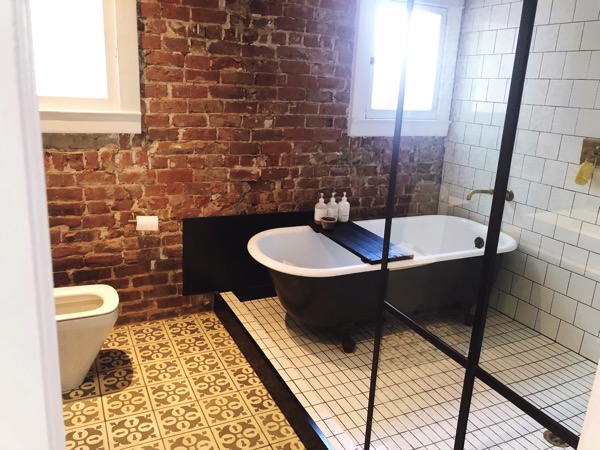 Arsy surprised us with little goodie bags on each of our beds, with Hu chocolates, travel Cote nail polishes, Bee's wrap, the best hair ties, a Beautycounter pen, and a sweet card. She also stocked the fridge with some healthy essentials, cold brews, and waters.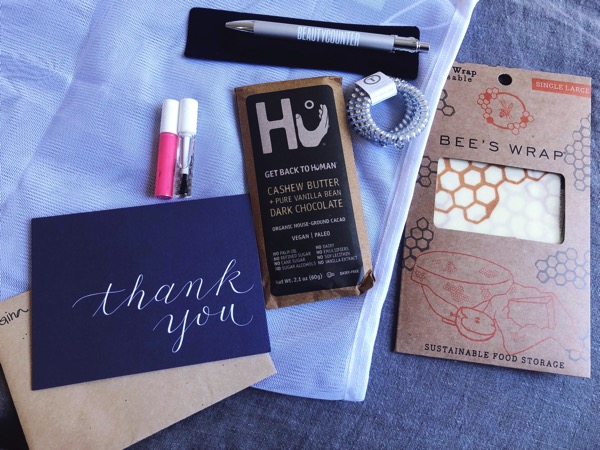 I've been working with Arsy for almost 3 years and it was my first time meeting her in person. Of course, she was just as kind and lovely as I expected, and I had such a great time hanging out with her and Tina all weekend.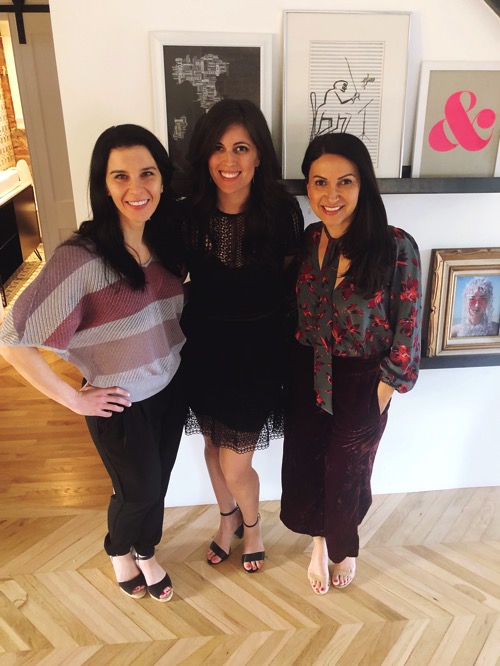 Thursday night, we had our team dinner at True Food, and then Friday morning, it was straight into the official festivities. We had quite a few sessions on Friday, and each one left me feeling more inspired, motivated, and grateful that I've had the opportunity to work for such a respected and innovative company. (Beautycounter is the #1 Googled beauty brand of 2018 and the top clean skincare brand in the world.) They generally care for the health of all living beings on this planet, and are constantly working to impart change in the beauty industry, which is severely unregulated. The last federal safety law for cosmetics was passed in 1938!! We're actively working to get this changed and make clean products accessible to everyone. This means no matter what store you go to and what brand you purchase, you should be able to have have the confidence that they were manufactured without endocrine disrupters, known carcinogens, and harmful preservatives.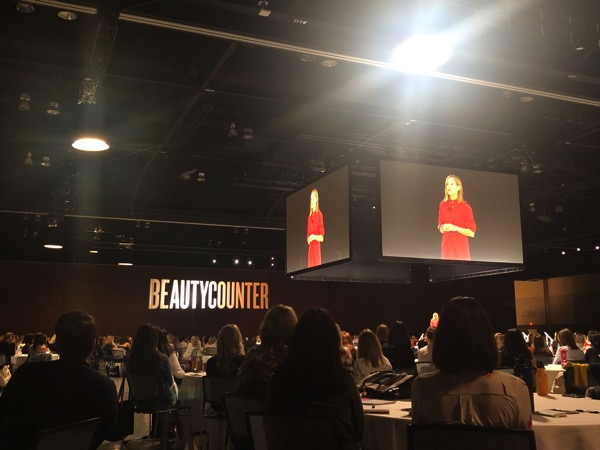 My very favorite quote from the weekend:
– The greatest gift you can give anyone who loves you is your own wellbeing
While there was a lot of motivational talk, they also addressed burnout and importance of paying attention to what truly matters: your family, your health, and your relationships. I love how much they emphasized balance and taking the time to share your life with those you love and make yourself a priority.
We also had the opportunity to hear Gregg Renfrew speak. She's our CEO and the Founder of Beautycounter and she's so.darn.real. The entire room of 1700 was captivated the entire time she was talking. She was so encouraging, humble, and generously shared her knowledge and inspiration with us all.
They also had some pretty solid snack breaks and lunch in between the presentations.
Friday afternoon, the Pilot picked us up from the conference and we headed to the house to get ready for the evening. The girls went to another team dinner at a downtown hotel, while the Pilot and I enjoyed a sushi date at Moira Sushi before Michael Buble.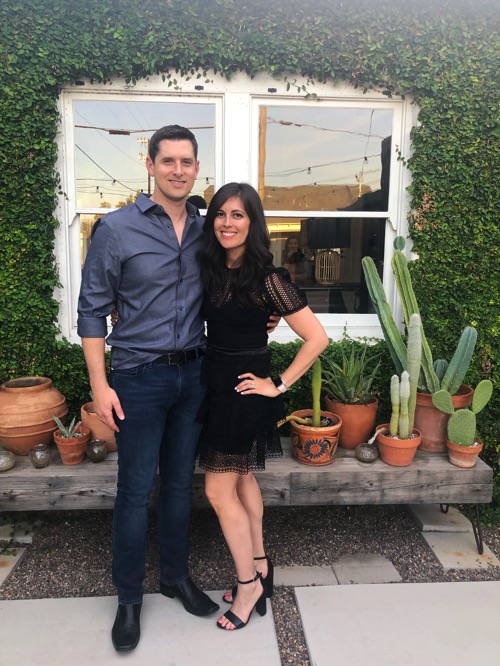 (Shoes are here // dress is here — got it from Rent the Runway and was so pumped it actually fit. I feel like it's so hard to tell what will work from the sizing but the S was just right)
We arrived at the arena, ordered wine in a can for me + beer for him, walked to our awesome seats (!) and I buckled up for the best concert experience of my life. I'm a HUGE Michael Bublé fan – I sporadically listen to his music all year and just switch to his Christmas album for November and December – so I was expecting a lot, but it was beyond anything I could have imagined. His perfect voice, the set design, the orchestra, his backup singers, everything. Just.SO.freaking.good.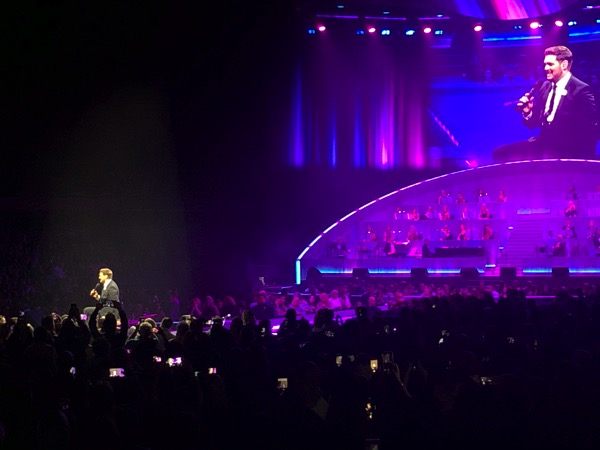 (He started off with "Feelin' Good" and I screamed like a teenager at a BTO concert.)
#1) He is HILARIOUS. He was cracking a ton of jokes in between songs, many of which were gloriously inappropriate, and the Pilot and I were laughing our faces off. I had to keep myself from breaking into the full-on dinosaur cry during Home and one of his newer songs, Forever Now. If you want to get a glimpse of what I was feeling, listen to the song, and then picture in your mind a child's bedroom and how it changes from when they're born (a nursery with sweet printed wallpaper, a crib, and a rocker) until they MOVE out (a large bed and a room strewn with moving boxes, to completely empty room). That's what they flashed on the arched screen above the stage and I think they pretty much wanted to pull my heart out of my body. Of course, all of his lighthearted jokes and the fact that he doesn't take himself too seriously kept me from crying too hard.
2) He is so grateful to all of his supporters. Multiple times he thanked us for spending our money and our time to be at his concert. He said that his supporters lifted their family while they went through something absolutely heartbreaking, and was so heartfelt and genuine in thanking the audience. You can just tell he's a really good guy.
3) I tried to meet him but I failed. So here's the thing, in college and my early 20s, I got backstage after concerts if I wanted to meet the band or singer. It's not because I'm cool or had a VIP pass, but I'd just casually go to the side of the stage and ask security if I could just go back and get a photo with whomever. You'd think it would be a fail but it worked every time! I would just be chill about it and I think they saw a young non-threteaning kid and were like, "Go. Live your dream." I didn't know if I would work for Michael Bublé because, I don't know, I'm like 15 years older now, BUT I figured this was my only chance and went for it. Unfortunately, they did all of the meet and greets before the show, not after. So when I went to ask if I could pleeeeeease go back and take a pic, security told me they did all of that stuff earlier. It's NBD, but I did try. #shameless #dontcurr
The Pilot and I stayed at Westin, which was lovely, and then Saturday morning, we grabbed a quick breakfast at Coronado (a cute vegetarian cafe!) before he hit the road back to Tucson and I headed back to the conference.
I got there just in time to learn about the new products from our Product Development team, and get excited! There's so much good stuff on the way, including a face cream that supposed to feel luxurious and gorgeous like La Mer, but with clean ingredients. So pumped about this! I'll definitely share more info when it's on the way, but our new line was modeled after Asian skincare rituals (yas yas yassss) and is going through clinical and client trials now. I'll also have the chance to try it out before it's released and will absolutely share my experience.
Beautycounter is also transitioning to more glass, less plastic, and are going to include refill options.
We attended sessions on social media and coaching, and then had a delicious lunch.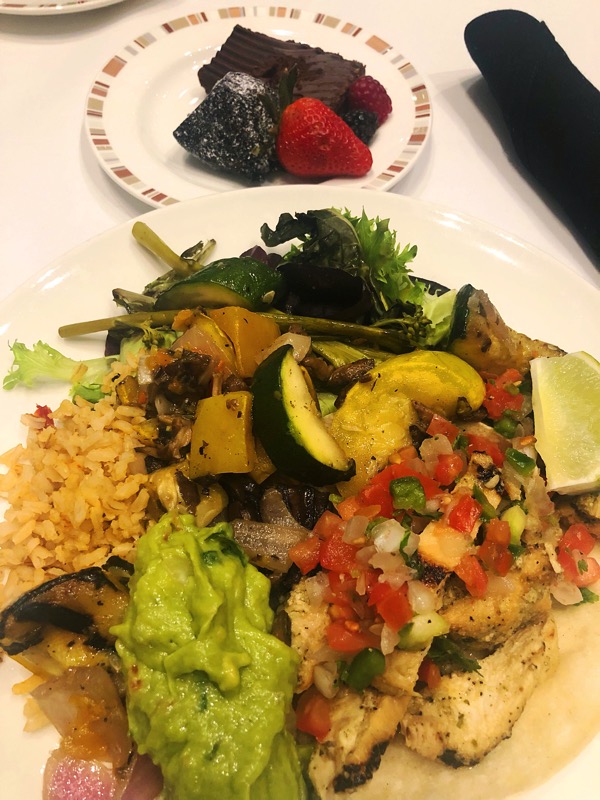 When I left the conference, I felt energized and excited to implement various action plans in my team and with my business. As you guys know, I'm very particular about brand alignments. For everyone I say, "Yes" to, there are at least 20-30 "No, thank you". When I first joined Beautycounter, I knew I liked the products and I loved their mission to get safer products into the hands of everyone. I didn't know that it was so much more than that, and that it would have such a huge positive impact on my life and business.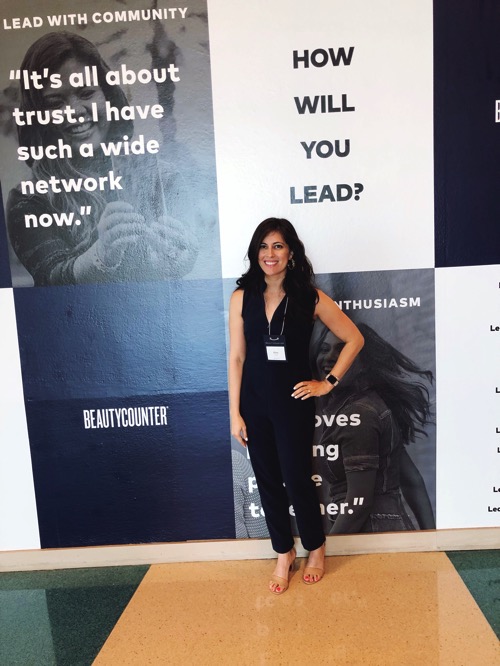 (Jumpsuit is here // shoes are here. Jumpsuit is also from Rent the Runway and I wish I could have kept it!)
Behind this mission, there are thousands of women working hard to change the beauty industry, sharing the products with those they love, and taking their success into their own hands.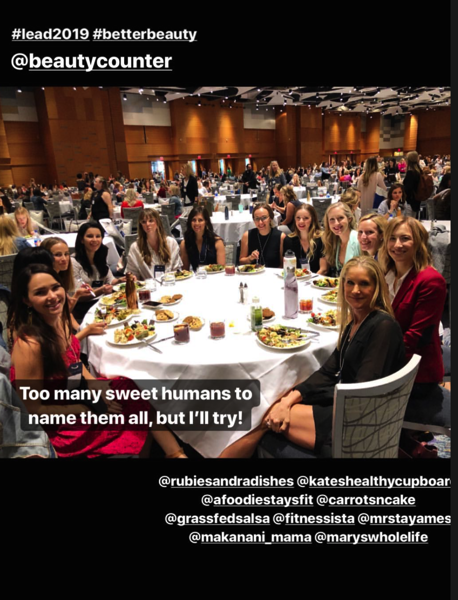 I was so thankful to FINALLY meet Teri, who feels like my BFF after all of these years and I still hadn't met in person! I also got to chat with Lexi, Juli, Cassy, and so many lovely women on our team.
Having this blog has been one of the biggest blessings in my life because it's enabled me to connect with a motivating, incredible community of women (and dudes!). One of the best parts: I can do it anywhere! As a military wife, this was critical since we were moving every 2 years or so, which this makes it very hard to get and keep a traditional job. Beautycounter gives that same flexibility to those who want to work on their own schedule, wherever they want, and carve their own path. It has been one of the best things I've added to my business, and it's fun, easy, and I get to meet with connect with new people. The money potential is bananas – if you want to talk about it, please email me – and it's cool to be able to make an income while supporting a company that's championing for change. If you'd like to make a transition to safer skincare products, or a tiny voice is telling you that consulting may be for you, please email me: gina@fitnessista.com
Well, I'm off to unpack my suitcase, only to RE-pack it for a short trip to Portland for a brand meeting. I hope you have a happy Monday!
xo
Gina
Tell me, friends: first concert experience? If you could see anyone live, who would it be?! My first concert was Boyz II Men in 5th grade. "Motown Philly back again…." Also, has anyone met Michael Buble?! Please tell me everything.
The post Beautycounter LEAD Conference Recap appeared first on The Fitnessista.